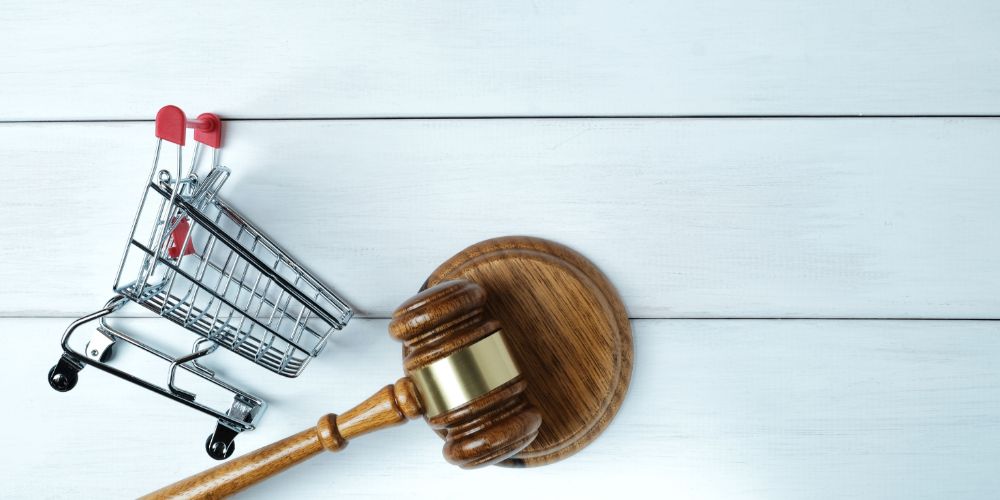 Add to cart: The role of alternative dispute resolution in online commerce
Simply put, e-commerce refers to the sale or purchase of goods and services conducted over computer networks by methods specifically designed for the purposes of receiving and placing orders. The spectrum of goods and services sold online is wide, encompassing goods and services delivered physically, as well as intangible digital goods such as music, films, books, software and services such as online banking.
The United Nations Conference in Trade and Development (UNCTAD) reported that as of 2017, e-commerce accounted for six percent (6%) of all purchases made in Kenya. A natural consequence of electronic trading is implications under intellectual property laws or tort such as negligence and defamation. Electronic trading may also raise issues on privacy and data protection. Majority of online transactions were in the form of business-to-consumer or consumer-to-consumer transactions as opposed to business-to-business transactions, raising the question on the need for an effective dispute resolution mechanism. Albeit a relatively emerging area, online dispute resolution (ODR) may be one of the suitable dispute resolution mechanisms for online transactions.
Several definitions have been formulated to describe ODR, for example, the American Bar Association defines ODR as follows:
"ODR uses alternative dispute resolution process to resolve a claim or dispute. ODR can be used for disputes arising from online, e-commerce transactions, or disputes arsing from an issue not involving the internet called an "offline" dispute. It is an alternative to the traditional legal process which usually involves a court judge and possibly a jury."
Authors Kah-Wei Chong and Len Kardon in the publication E-Commerce: An Introduction describe ODR in the following manner:- "ODR uses the internet as a more efficient medium for parties to resolve their disputes through a variety of methods similar to traditional ADR. It brings parties online to participate in a dialogue about resolving their disputes."
It is clear that the term ODR is used to describe the process by which a dispute is resolved on an online platform such as the internet by means of arbitration, mediation or negotiation, all of which are alternatives to litigation or court processes.
Some of the means employed in ODR include, video conferencing, emailing, fax, virtual meetings in chat rooms, teleconferences etc. Parties may upload their written claim, evidential documents and written submissions, respond to questions from the arbitrator on email and receive the arbitrator's decision on email.
With traditional arbitration increasingly incorporating modern technology into its proceedings, the distinction between online arbitration and traditional arbitration is becoming less clear. It is therefore imperative that legal practitioners and jurists continuously keep themselves abreast and familiarise themselves with technological developments to avoid falling on the wayside.
Why does ODR Matter?
In The World is Flat by Thomas L Friedman, the author argues that the advancement of the internet and computers has equalised the playing field in commerce. This is because a vendor located in different part of the world can sell his products to a consumer located in another part of the world without the two (2) ever physically meeting.
Indeed, it is impossible to deny the rapid rise in the number of commercial transactions that happen on an online platform. This has been further enhanced by the rise in use of the mobile phones that have internet connectivity capabilities. It is now no longer necessary to physically walk into a shop or meet a vendor before one can purchase an item. Many of the day-to-day commercial functions that we undertake are now a "click" or a "swipe" away. Only recently, it was announced that Tesla, the largest electric car dealer in the world had taken the decision to close most of its stores and shift to online–only sales.
It is inevitable that the increase in online commercial transactions would result in an increase in disputes on the same, thereby informing the need for a quick, efficient and cost effectivedispute resolution mechanism that is suited for online transactions.
Most online purchases involve parties located in different parts of the world and are unlikely to involve large or significant sums of money. As a result, the traditional means of dispute resolution which primarily involve courtroom litigation may in the case of an online purchase dispute be inconvenient, impractical, time consuming and prohibitive.
Of concern therefore, is whether consumers of online purchases are sufficiently protected from injury and have an efficient, effective and cost efficient means of seeking redress for such injury.
Related to this issue is whether there is a need for the formulation of a legal framework for ODR. As things stand, there is no law in Kenya that governs or addresses ODR nor is there any indication of an intention by Parliament to pass laws to regulate ODR.
This second question must be considered against the divergent regulatory approaches of the United Kingdom and the United States with the former preferring to pro-actively regulate ODRs while the latter prefers a self regulatory approach which leaves the task of regulation to private actors involved or participating in ODR.
These issues are all part of and should be looked at as part of a broader discussion on the Constitutional right to access to justice and consumer protection guaranteed under Articles 48 and 46 respectively of the Constitution of Kenya.
How Does ODR Work in Practice?
The Virtual Magistrate Project (the VMAG) launched in the US in 1996 was one of the first ODR initiatives. The VMAG served as an arbitrator for online disputes submitted to it and all proceedings would be done by email and decisions transmitted within days.
However, this initiative collapsed because several complaints were not within its jurisdiction, a lack of awareness of the service, failure by parties to participate and the inability of the VMAG to enforce its decisions.
Another significant ODR initiative is the Internet Corporation for Assigned Names and Numbers (ICANN) which resolves disputes regarding domain names. As commercialisation of the internet grew, domain name registry services identified potential issues surrounding the jurisdictional nature of trademarks and their involvement in potential litigation.
At the time of registering a domain name, parties agree to be bound by the ICANN dispute resolution mechanism. What makes ICANN effective is once an arbitrator decides that a domain name should be transferred or cancelled, the decision is binding on the domain name provider who will effect the change as determined by the arbitrator. The decision is however not binding on the parties and may be referred to court. Also, the domain name is instantly suspended on the submission of a complaint. The entire process is concluded using online procedures within about two (2) months. So far ICANN has resolved over five thousand (5,000) domain name disputes.
Other ODRs are Square Trade which has partnered with among the largest online businesses such as eBay, and PayPal among others and has resolved over two hundred thousand (200,000) disputes to date. Also worth mentioning is CyberSettle which was established in 1998 uses a three-round blind bidding system to settle monetary disputes particularly insurance related and workers compensation disputes. CyberSettle is a software technology that automatically compares the ranked bids to determine if the parties have arrived at a settlement. So far it has assisted in settling claims worth approximately USD 500,000 (KES 50 Million).
Advantages of ODR
•
The following are some of the advantages of ODR that make a compelling case for its adoption as a formally recognised dispute resolution mechanism in Kenya:
•
It is cost effective as it eliminates the necessity of expenses associated with printing paper, travel, accommodation, hiring meeting rooms among others
•
It is less time consuming as most claims are completed online
•
It is less confrontational because of the removal of the physical presence of an opponent also, given that everything is done on
•
email, it allows parties to reflect on their positions before articulating them without time pressure
•
The internet provides a "neutral" forum for resolution of the dispute and denies either part a "home court advantage"
•
It facilitates record keeping as the entire dispute resolution process is committed to writing which is transmitted electronically
Disadvantages of ODR
•
The impersonal nature of ODR means that the subtleties of non-verbal communication are lost and the lack of face-to-face
•
interactions
deprives
mediators and arbitrators an opportunity to evaluate the credibility of parties and witnesses
•
Inadequate security and confidentiality as the internet
is
susceptible to hacking thereby compromising the security of confidential documents
•
Inability of a party to verify or confirm the authenticity of the communications received and whether they originate from the
•
other party and not a third party that has impersonated any of the parties to the dispute
•
Online arbitration agreements may face validity problems on account or their failure to meet the "writing" requirement under
•
various domestic laws which may give rise to problems in the enforcement of an award arising from an online arbitration
•
ODR also presumes that parties and their counsels have unlimited access to the internet, email and other technologies involved in ODR and may also fail to appreciate that parties may not be sophisticated enough to effectively use the ODR technologies
ODR is only suited for a very limited class of disputes such as e-commerce disputes and domain disputes, in most cases, the size of a claim arising from an online transaction will not correspond with the cost of possible litigation proceedings
Way Forward for ODR in Kenya
It has been said that when law and technology converge, change is inevitable. It is therefore doubtful that Kenya will have a choice in the matter other than to adapt to the changing faces of dispute resolution. Rather than wait for private actors to shape and develop ODR, there may be merit in a pro-active approach that is continuously and actively working to formulate regulatory legislation which has the objective of protecting online consumers and promoting their right to access to justice which are both Constitutional guarantees.
Kenya will need to develop a regulatory framework for ODR before this initiative is overtaken by more complex online dispute resolution initiatives such as smart contracts and block chain arbitrations among others.