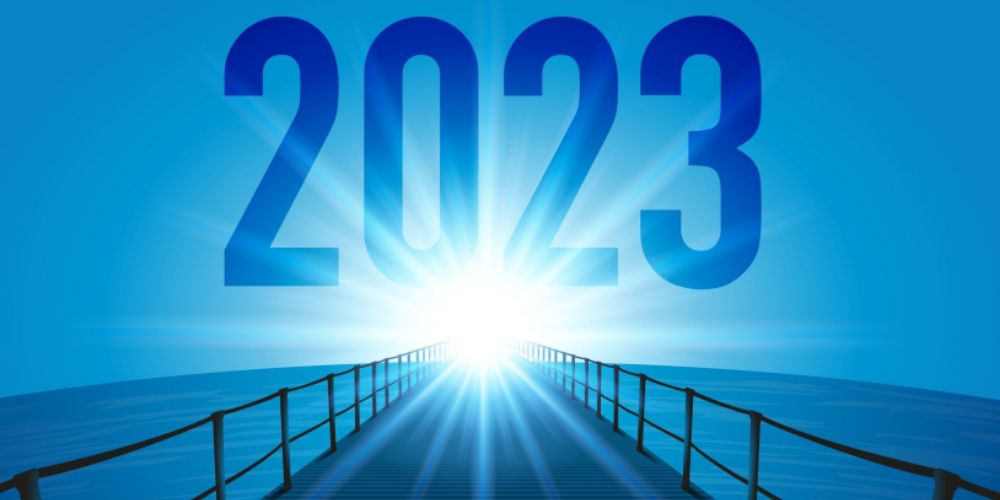 Africa's New Blue Ocean
In the business world, opportunity does not just spring up – it emerges from the convergence of multiple factors. Often, it starts as a hotchpotch of challenges or scattered events and when someone begins to connect the dots, suddenly a potential opportunity becomes apparent. Taking advantage of the opportunity, however, requires action, else it lies dormant. And when it comes to taking action, speed is important, especially for those who want an early advantage. First movers get great advantages but eventually, more businesses move into the sector and the point comes when what looked like a monopoly becomes a commoditized environment; one where competitors undermine each other leading to what has been described by W. Chan Kim and Renée Mauborgne as a "red ocean" environment.
"Red ocean" is a symbolism of the bloody competition that comes with highly competitive environments. Of course, the thrust of Chan and Renee's book on strategy is about how to avoid the "red ocean" by rather looking for (or creating) uncontested market spaces. Essentially, they argue that there is no point competing in a red ocean when there are open or unoccupied spaces in the "blue ocean" (Blue Ocean Strategy – How to Create Uncontested Market Spaces and Make Competition Irrelevant, 2004).
Nature Ahbors a Vacuum
In physics, empty spaces are deemed to be a deviation from the norm. Since nature abhors a vacuum, the forces of nature quickly occupy emptiness. But what is the nature of empty spaces when it comes to business? Are there really uncontested spaces? And what forms do they appear and is it easy to spot?
Blue ocean studies reveal that the gaps that constitute present challenges become business opportunities when entrepreneurs make the move to fill them and when it comes to that, Africa has an infinite amount of such gaps. Now at 1.4 billion people (as of November 2022), the Africa business ecosystem reveals an unending stretch of blue ocean opportunities entrepreneurs are taking advantage of, from both traditional and unorthodox angles.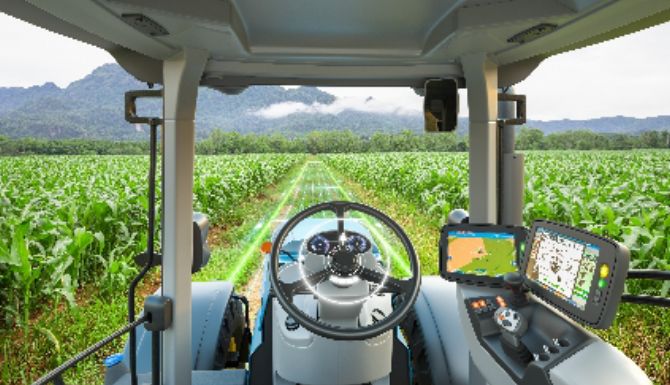 Technology, Illiteracy & Agribusiness
Apparently, examples of blue ocean gaps are not so difficult to find. Recently, even the low level of literacy among the farming community has suddenly become an opportunity. This became real when Agrixtech (Cameroon) launched an app that uses text and voice recognition technology in several local languages to equip farmers with the technical know-how to help them adopt a better crop pest and disease management strategy on their farms. The app also helps farmers through the agricultural production cycle by giving advice and task reminders, irrespective of level of education. Similarly, in Nigeria, Farmcrowdy has enabled access to market and finance by creating a platform that connects hundreds of thousands of participants in the food value chain to enhance their chances of tapping into crowd funding. It also guides them on how to get better yields. Another example in the agribusiness sector is revealed by Agfunder, a venture capital firm become a buzz word and a major corporate strategy option in Africa and there are many examples.
The much talked about Dangote Petrochemical Complex in Nigeria comes to mind. Ranked thas the world's 7 largest integrated refinery and petrochemical project, it has a capacity of 650,000 barrels of oil per day, will meet Nigeria's petroleum product needs and has surplus supply to the rest of Africa. In addition, it will generate 12,000 Megawatts of electricity and create 30,000 direct and indirect jobs. At a Capex of US$19 billion, the sponsors include Standard Chartered Bank, NNPC, and United States Trade and Development Agency. That is by no means the only mega project making news on the continent. There is also the East Africa focused on food and agric tech. According to their 2022 Africa AgriFoodTech Investment Report, in the past five (5) years, early-stage investors have pumped more than $1 billion into African startups innovating for the food and agriculture industry and achieving a record-breaking US$482 million in 2021 alone. That was a 250% jump year-over-year, but still represents less than 1% of global agrifoodtech investment.
In Kenya, iProcure has introduced supply chain platforms that provide business intelligence and datadriven information on stock management, sales tracking, inventory management and procurement warehousing to last mile communities. So far, over 5,000 agro dealers in Kenya and 1,000 in Uganda have relied on this platform to reach over a million farmers.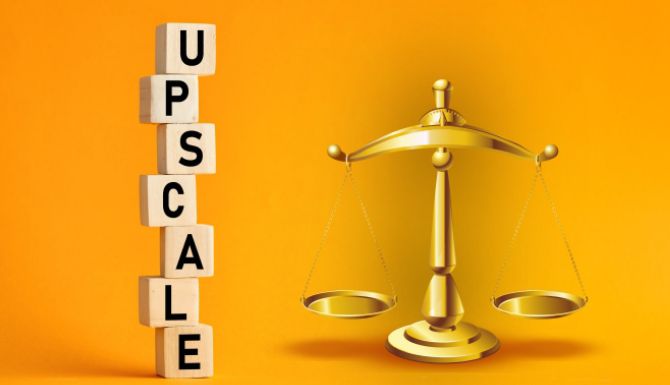 Scale to Gain
The AfCFTA creates a continental market which naturally opens avenues for mega projects as well as a potential demand for specific commodities at scale. Indeed, since the start of the AfCFTA, "scale" has Crude Oil Pipeline (EACOP) connecting Uganda and Tanzania. It covers a 1,443km crude oil export pipeline that will transport Uganda's crude oil from Kabaale-Hoima district in Uganda to the Chongoleani Peninsula near Tanga port in Tanzania. It will have a peak capacity of 246,000 bbls/day and has already attracted US$4 billion in FDI with massive potential for technology transfer and will generate other related investments in infrastructure. The project is led by TotalEnergies (62%), it has cross border ownership which includes Ugandan National Oil Company (15%) , Tanzania Petroleum Development Corporation (15%), and CNOOC Limited (6%).
Similarly, the much talked about Abidjan-Lagos corridor has recently gained momentum with the announcement of a US$16 billion funding by AfDB as wellas the publication of the Expression of Interest for the project feasibility by the ECOWAS Commission.
Along Africa's Economic Corridors
Another mega project is the Lamu Port-South Sudan-Ethiopia Corridor Project (LAPSSET). Conceived as part of Kenya's Vision 2030, it is designed to be an international transport corridor once completed. It is centred around value chains along the corridor and has an estimated Capex of US $25 billion. The potential sponsors include the Government of Kenya and AfDB through NEPAD Infrastructure Project Preparation Facility, and it recently attracted a highnd profile attendance at a side event during the 2 Dakar Financing Summit for Africa's Infrastructure nd rd Development (held in Dakar, Senegal on 2 and 3 February, 2023). The LAPSSET has further evolved with the interest of private sector partners who seek to connect the corridor westwards all the way to Cameroon. If the West Africa coast component is implemented, it will cut the time of maritime travel from the Indian Ocean to the Atlantic Ocean part of Africa by several weeks. Interestingly, it will also lead to an increase in maritime transport activity and the emergence of new logistics hubs both in the eastern and western coasts of Africa. Whilst creating additional 25 mega projects along the corridor, the expected increase in economic activity has added to the many reasons why this project has attracted the attention of NEPAD and AUDA.
Similarly, the much talked about Abidjan-Lagos corridor has recently gained momentum with the announcement of a US$16 billion funding by AfDB as well as the publication of the Expression of Interest for the project feasibility by the ECOWAS Commission.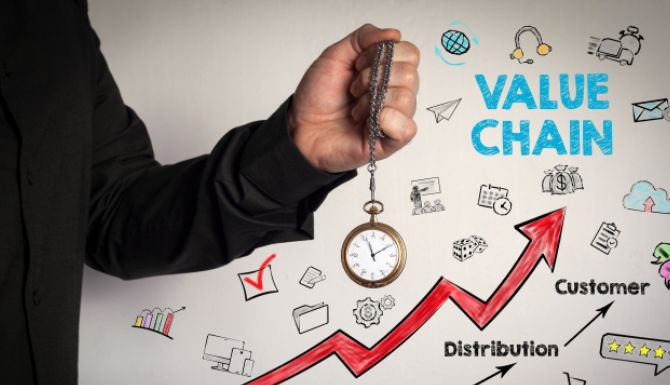 Moore's Law, ChatGPT and the Big Binge Theory
The jury is still on whether Moore's Law is dead or not i.e. whether computer speed is doubling every 18 months or not (as was the case over the last half century). The fact remains, however, that microchip densities continue to bring about exponential improvements in various applications of technology. As the application of AI to diverse aspects of human endeavour deepens, it puts global businesses on the threshold of a new ecosystem. For Africa, the most interesting part is that technology has become the launch pad on which the continent's businesses may leapfrog many of its current challenges and become blue ocean enterprises. Perhaps, the phenomenal rise of ChatGPT (it grossed over 100 million users in just two (2) months after launch) is a revelation that tech driven products may not necessarily go through the traditional product life cycle. If, as reports indicate, the search engine "Bing" is successful with voice activated search options, it may signal another shift from what we are used to. This potentially disruptive occurrence, together with other over-the- top media which provide audio and video streaming over the internet (dubbed "the Big Bing Theory" by some pundits), may offer enterprises new avenues to both distribute as well as access information which they can leverage to capture new markets in Africa.
Africa businesses which have the strategy and the requisite wherewithal may deploy relevant innovative technologies to jumpstart existing businesses by either initiating greenfield projects or transforming brownfield enterprises. At the general level, Africa's enterprises may have an enhanced capacity to increase output and to work smarter even within their traditional environment. At the time of going to press, news had just hit the wire about Microsoft's attempt to enable companies own chatbots using Open AI's ChatGPT technology. On the assumption that this becomes affordable to Africa-owned SMEs, it will enhance productivity and create opportunities to scale in many sectors.
A volatile and disruptive world
Disruptive technology has a way of reminding us that global volatility goes beyond war and geopolitics and straddles into how technological advancement often disrupts how we live and work. As the world emerged from Covid-19 in 2022, the Russian-Ukraine war erupted, then inflation, gas price hikes and now a looming recession in 2023. But amid all the chaos, the global population has hit 8 billion, with Africa growing from 1.2 billion to 1.4 billion. Forty percent (40%) of Africa's population is young and many have set up innovative start-ups looking to upgrade and upscale. The convergency of these facts is potentially disruptive in terms of its ability to change the Africa business ecosystem.
Additionally, the impact of the AfCFTA in a fast-integrating continent has opened up more opportunities which may make Africa the next frontier of exponential growth. Perhaps, it is the promise of Africa that recently led to a US Government pledge of US$55 billion in new investments, with an anticipated trip from President Biden to Africa this year as the US seeks to catch up with China's Africa strategy.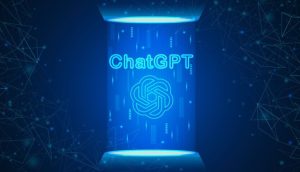 The opportunity in crisis
In the pre-Covid19 era, movement of goods on Africa's trunk roads was estimated at US$200 billion and the aviation sector was contributing US$72 billion whilst tourism and the creative industry was projected to inch towards one (1) trillion dollars by 2030 if the AfCFTA becomes fully functional. These projections were obviously affected by the impact of Covid19 but, as the world has gradually reopened since 2022, 2023 may see a resurgence of enterprises in most of these promising sectors in Africa. Incidentally, it is the hope of many that the end of China's zero covid policy and China's intention to roll out more projects under the Belt and Road Initiative (BRI) may further open up new opportunities.
Africa is part of the global village and much has been said of how the Russia-Ukraine war affected the supply of wheat and fertilizer to the continent. In the midst of that though, Ethiopia is now reported to have become a net exporter of wheat whilst Eritrea received massive foreign investment in the production of fertilizer from its large deposit of phosphate and may soon become a new source of intra-Africa fertilizer exports.
Sovereign Debt, Political Uncertainty and Global Recession
2023 already started with some not so good news. Apart from the IMF's prediction of a global recession, some countries especially Ghana are already experiencing sovereign debt crisis and have had to apply for an IMF bailout. Ghana's West Africa big brother neighbour, Nigeria, recently implemented a rather hurried currency redesign which has been quite chaotic to say the least. Coming close to the country's impending national election in February, where the initial sensation created by a younger candidate Peter Obi, appears to have lost a bit of momentum, the currency change has added to the unwelcome events on the continent in early 2023. Incidentally, even that unfortunate development has actually led to the recognition of electronic payment platforms in Nigeria as the way to go and promises to further stimulate Africa's emerging FINTECH boom.
2023 Africa Outlook
Most headline news items for 2023 are not likely to focus on Africa but that is the more reason for entrepreneurs to take action. This is because, from whatever angle one looks at it, the view from inside the Crystal Ball Africa is clear – that 2023 portends the beginning of a scenario where numerous blue ocean opportunities will surface and set the stage for those who have the right strategy to dominate sectors where there are unoccupied spaces.